What you need to know about radon in New Jersey and what causes it?
Posted by Anthony Licciardello on Tuesday, May 23rd, 2023 at 4:32pm.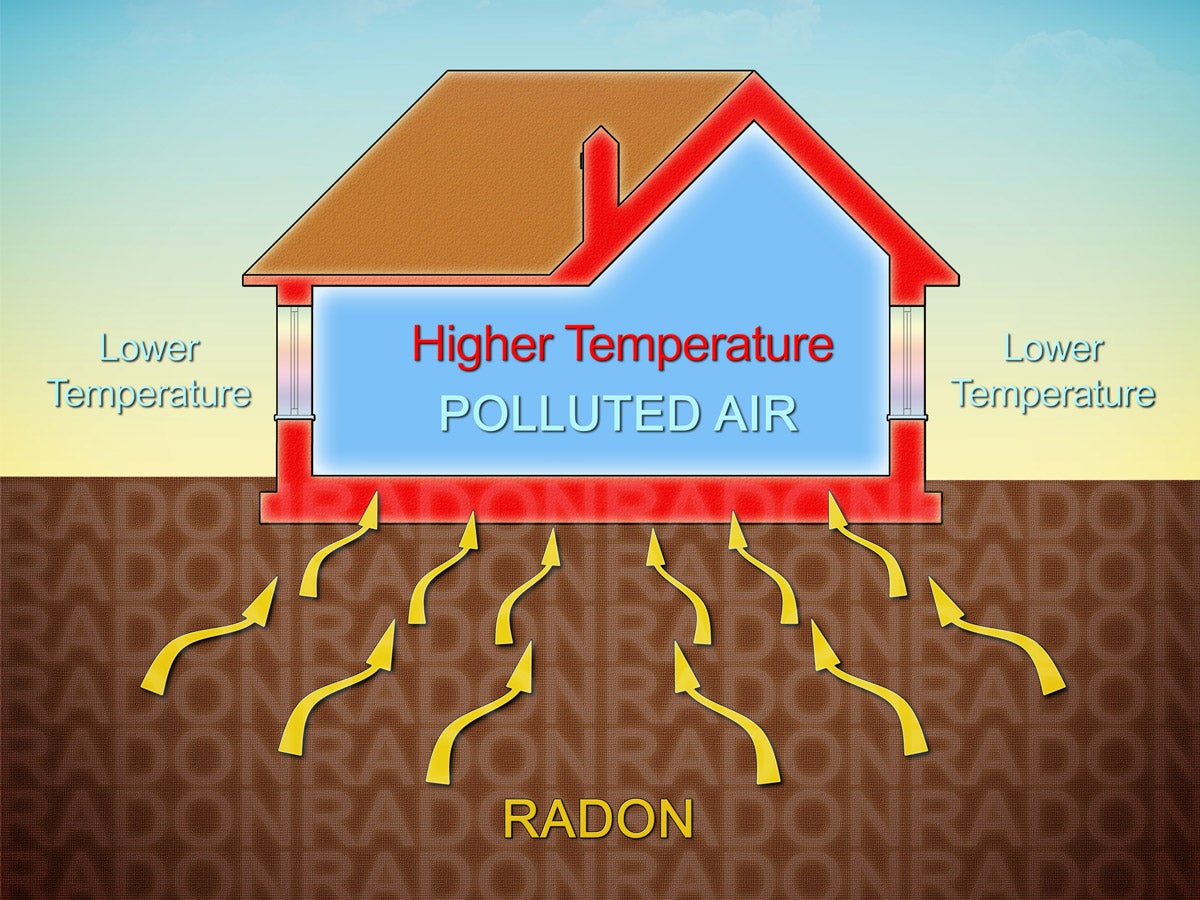 A home or other enclosed place with high amounts of the radioactive gas radon can result in major health issues. Radon has no color, smell, or taste. The natural decay of uranium and thorium in the earth produces radon gas, which can enter a house through gaps and cracks in the foundation, walls, and flooring. Understanding the types of soil that are more likely to contain radon in a home is crucial for homeowners and prospective homebuyers who wish to safeguard their family from the risks of radon exposure.
The geological makeup of the soil is one of the main determinants of the possibility of radon in a home. The radioactive decay of elements found in soil and rocks such as uranium, radium, and thorium results in the production of radon gas. Therefore, radon gas concentrations are more likely to be high in dwellings constructed on soil that contains a lot of these elements.
Granite, shale, and other types of rock with significant concentrations of uranium and other radioactive elements are the most typical types of soil that are vulnerable to radon in a residence. Common locations for these soils include the Rocky Mountains, the Appalachian Mountains, and sections of the Midwest and Northeast of the United States, all of which have significant levels of radiation that occurs naturally.
The permeability of the soil is another element that may cause excessive radon levels in a house. Through holes and fissures in the foundation and other areas of the building envelope, radon gas can flow into a house. Radon gas is more likely to be able to enter a residence if the soil is very porous, which means that it allows air and water to travel through it quickly.
In comparison to sandy or gravelly soils, clay soils are often less permeable, which implies that radon gas is less likely to enter into a house. Clay soils, on the other hand, can actually retain radon gas and keep it from escaping into the atmosphere in some cases. This may result in greater radon levels in a residence constructed on top of such soil.
The possibility of radon in a home can also be influenced by the depth of the soil. Although radon gas is naturally created in the earth, it usually does not cause problems until it rises to the surface and enters a building. It is less likely that radon gas will be able to penetrate deeply buried soil and enter a home. On the other hand, it is more likely that radon gas will be able to seep into a residence if the soil is thin or the bedrock is close to the surface.
Finally, the risk of radon in a residence can also be influenced by the local temperature and weather patterns. It may be more difficult for radon gas to penetrate into a home in places with high rainfall because the soil may be more saturated with water. However, the earth may be more dry and porous in regions with dry temperatures or extended droughts, which might make it simpler for radon gas to infiltrate into a residence.
In summary, there are a number of soil types that are more likely to contain radon in a home, including those that are rich in uranium and other radioactive elements, highly permeable, those that trap radon gas, shallow or close to bedrock, and those in dry climates or regions with protracted droughts. To safeguard themselves and their families from the risks of radon exposure, homeowners and homebuyers should be aware of these issues and take the necessary steps to test for and reduce radon levels in their houses.
Leave a Comment