About Westerleigh, Staten Island
See Homes For Sale in Westerleigh
In 1864, the Richmond Iron Mining Company was formed. Until the 1880's, laborers would transport the iron ore to Port Richmond Avenue from Westerleigh. To simplify this task, a railway was going to be built specifically for the transportation of the iron ore. However, it was never built. The iron ore was used in the creation of red ochre paint. It was also sold to smelters who would combine the ore with other ores to be used as flux. This process continued until the 1880's.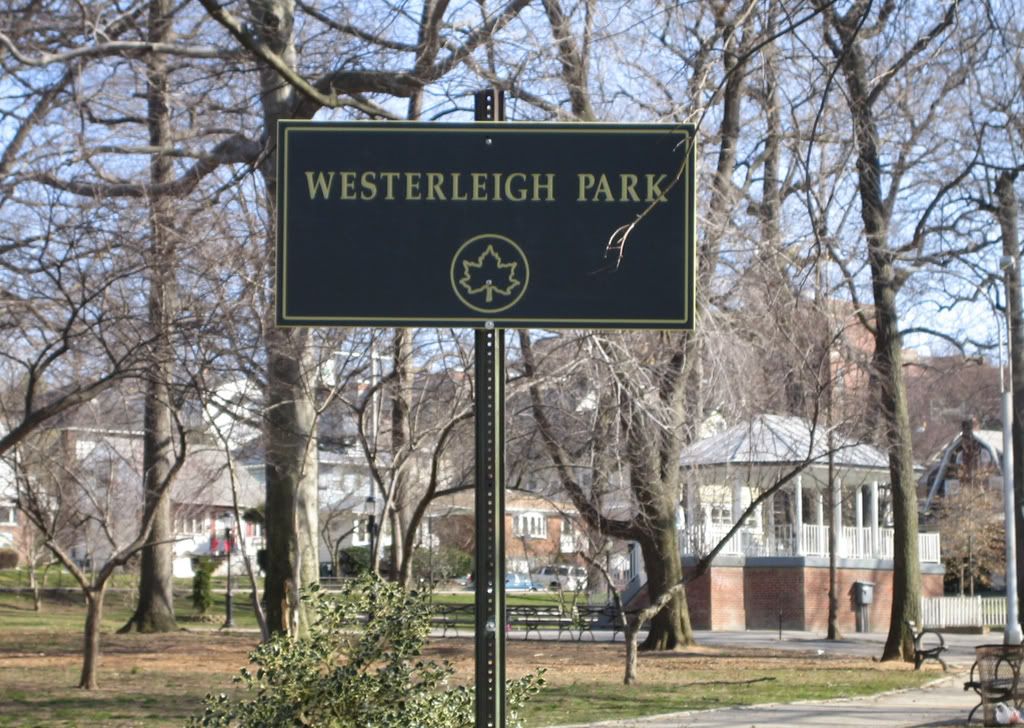 During the late 1700's and early 1800's, several states in the United States began to form temperance organizations, which supported the prohibition of alcohol. In 1869, the Prohibition Party of the United States was formed. In 1887, the National Prohibition Campground Association acquired 25 acres of land in Staten Island. This area of land came to be known as Prohibition Park.
Prohibition Park was a summer resort for members of the temperance movement. Soon after the Prohibition Party bought the land, they had developed tennis courts, a bowling alley, sports fields, and a platform for speeches. University Temple, which was a large auditorium, was also built for speeches. In 1895, the Westerleigh Collegiate Institute was organized, which educated students from kindergarten through college. It was the first school of its kind on Staten Island.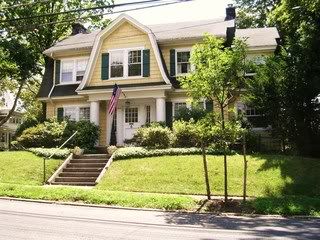 Several of the streets in the area were named for presidential candidates of the Prohibition Party. These include Clinton B. Fiske Avenue, named for New Jersey's candidate; Wooley Avenue, named for Illinois' John G. Wooley; and Bidwell Avenue, named for California's John Bidwell. Other streets, such as Maine Avenue, New York Place, Virginia Place, and Ohio Place, were named for states that supported the ban on alcohol. (Photo Left: College Ave. Home)
The Park Hotel, the Villa, and the Grove House were hotels built to accommodate visitors of the campground. Cottages and larger houses were also built. After the consolidation of the City of Greater New York, parents in the Prohibition Society felt they needed a school for their children. P.S. 30 was then organized in the Villa hotel. The Park Hotel was torn down in 1898, due to the growing lack of interest in temperance. At this time, the Villa had gotten too crowded, so P.S. 30 was built on the land the Park Hotel had been. Soon many other schools were built in and around Westerleigh.
Today, P.S. 30 is located at 200 Wardwell Avenue. While there are few schools in Westerleigh itself, many students attend nearby schools. The intermediate school attended by most children of Westerleigh is I.S. 51 at 20 Houston Street. From there, children go on to either Wagner High School at 1200 Manor Road or Port Richmond High School at 85 St. Joseph's Avenue. In addition to the above, there are also a few private schools which children can attend: St. John's Lutheran School, which is located at 663 Manor Road; Blessed Sacrament, a Roman Catholic school located at 830 Delafield Avenue; and St. Rita's Catholic Elementary School, located at 30 Wellbrook Avenue.
In 1898, Staten Island was home to only three public parks. One of these parks was in Westerleigh. While Westerleigh may be a small neighborhood, many events are held in its almost-three-acre park, which bears the same name. In 1923, a bandstand was constructed, similar to the one which was used at Prohibition Park. Many concerts were held here throughout the 1900's. Today, the park is still used from school and holiday performances, field trips, plays, and other events. On the last weekend on June, Patriotic Sunday is held in Westerleigh Park to celebrate Flag Day and Independence Day. The neighborhood itself is very patriotic, and you can see that in the many American flags outside various houses.
Two blocks north of Westerleigh Park is Northerleigh Park. The three acres of land were purchased in 1907, but saw no change in development from its woodland for many decades. As with the Richmond Iron Mining Company, there was talk of building a railroad on the land in 1925. It was, however, just talk, as the idea never fell through. In 1963, the land was given to the Parks Department. This area soon became home to the Westerleigh Little Guys & Gals, a group of baseball little leaguers. In 1986, half an acre was added to the park. Three years later, the park was completely redone with the addition of new fencing, security, drinking fountains, sidewalks, and more. The ballfield was also improved, adding storage areas for team equipment to it.
There are quite a few buses that serve the neighborhood of Westerleigh. From St. George, you can take the s62 to Travis along Victory Boulevard, or the s66 to Port Richmond along Victory Boulevard and Jewett Avenue. You can also take the s57 to Port Richmond from New Dorp along Bradley Avenue and Rockland Avenue. The s54 travels along Manor Road to and from West New Brighton and Eltingville, while the s93 goes to and from the College of Staten Island and Bay Ridge, Brooklyn via Victory Boulevard and Narrows Road North.