The Seguine Mansion, acres of shaded bliss.
Posted by Anthony Licciardello on Monday, August 29th, 2011 at 11:25pm.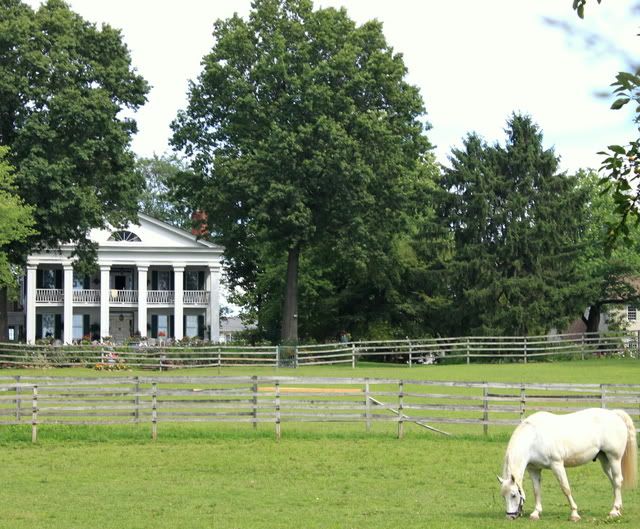 In 1598, the Edict of Nantes was issued in France by King Henry IV, granting the Protestants, or Huguenots, freedom and civil rights. In 1685, this edict was revoked by King Loui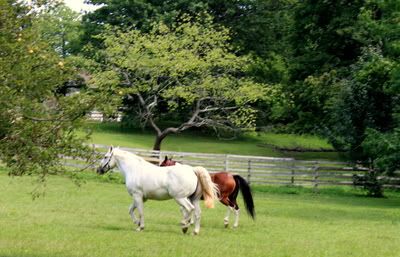 s XIV. At this time, he issued the Edict on Flontainbleau, which made Protestantism illegal. As a result, hundreds of thousands of Huguenots fled France to find a new residence. King Louis XIV was the monarch of New France, as well, which consisted of many of the mid-eastern states in North America, as well as much of Canada. Due to this, the Huguenots were banned from settlings there and instead settled in the Dutch New Netherland, which was encompassed by the western states of America.
In 1706, a census was taken of Staten Island's inhabitants. At this time, forty-five year old Huguenot James Sigin resided in the area, along with his wife Elizabeth and children Jacob, John, and Durka. In 1725, James' son Jacob, who also went by the name of Louis James Segin, and his wife Lydia Mambret, had a son, named after Jacob's father.
While on Staten Island, James made a fortune with an oyster-harvesting business, which was a very popular and prosperous occupation. While in his late-fifties and early-sixties, James Segoin, whose surname had changed due to phonetics, purchased much land near Lemon Creek, a stream in Prince's Bay, Staten Island. This land, as well as the oyster-harvesting business, eventually went to his grandson, Joseph H. Seguine, son of Henry Seguine and Jane Garretson, whose surnames had also changed due to the difference of belief in spelling
.
In 1801, at the age of thirty-seven, Joseph Seguine built the sixteen-room, Greek Revival-style Seguine Mansion, which is still standing today. Following his death in 1856, financial difficulties caused his widowed wife and children t
o sell the house. In 1916, descendants of Joseph's Uncle James, who had married Mary Guyon, purchased the house again.

During the 1930's and 1940's, a young George Burke would ride horses with Elizabeth and Belle Seguine, who lived in the mansion at the time. George immediately fell in love with their house and swore that he would own it one day. He was not the only person who had recognized its magnificence; on September 13, 1966, a hearing was held by the Landmarks Preservation Commission, to designate the mansion as a Landmark. On May 25, 1967, it was accepted and Seguine Mansion was designated as a New York City Landmark.
Elizabeth and Belle Segione, along with their mother, moved away by 1977, leaving the house in shambles for a few years. In 1981, George received a phone call from nonagenarian Elizabeth Seguine, the girls' mother, who asked him if he still wanted the house, under the condition that he would not have it demolished. For five years after that, George Burke spent his days returning the house to the beauty that had been abandoned for so many years.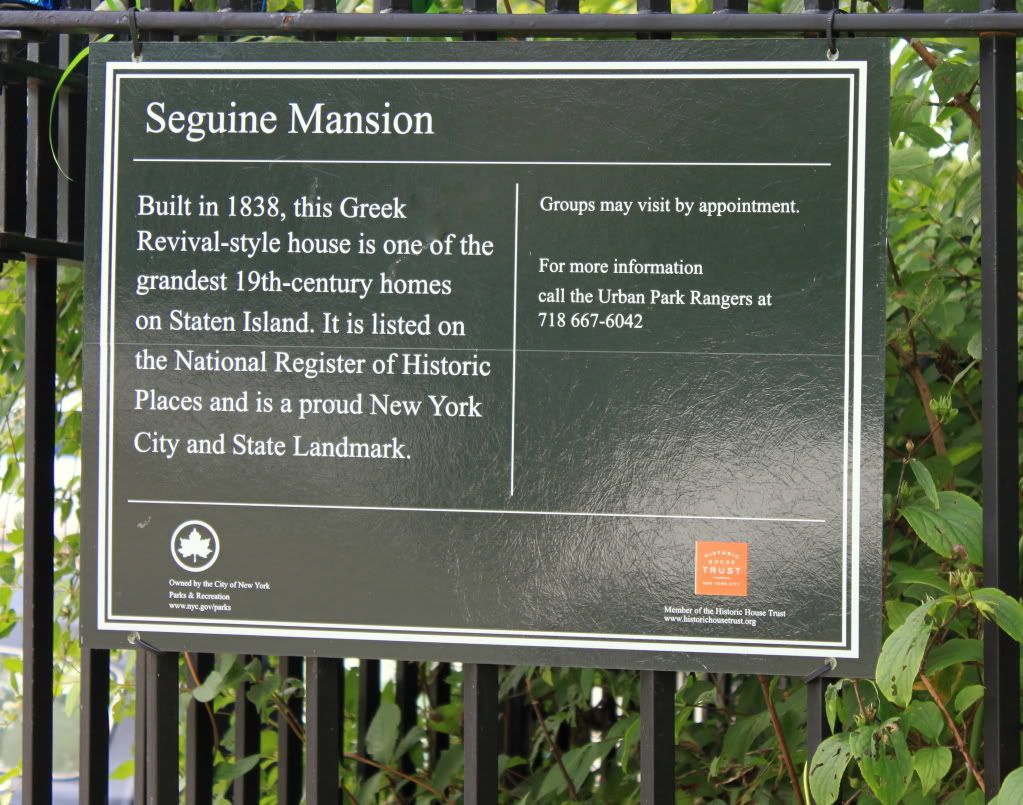 Seguine Mansion is now operated as a museum by Burke, who hosts three parties in the house during the year and opens it to the public four times a year. The Seguine Equestrian Center is located on his twenty-seven acre property, which offers horseback-riding lessons and has a fourteen-horse stable. In addition, Burke also keeps his Doberman, chickens, and many peacocks.
The mansion is located at 440 Seguine Avenue in Lemon Creek Park. It is accessible by four local buses on Staten Island. You have the s55, which travels from Rossville or the Staten Island Mall; the s56, which travels from Huguenot or the Staten Island; the s59, which comes from Port Richmond to get to Tottenville; and the s78, which comes from the St. George Ferry Terminal to get to the Bricktown Mall. From the St. George Ferry Terminal, the Seguine Mansion is easily accessible by car by taking Bay Street to Hylan Boulevard, and then by making a left on Seguine Avenue.
Leave a Comment