Home inspections; what to know about roofing and some of the hidden signs of damage?
Posted by Anthony Licciardello on Saturday, May 20th, 2023 at 2:19pm.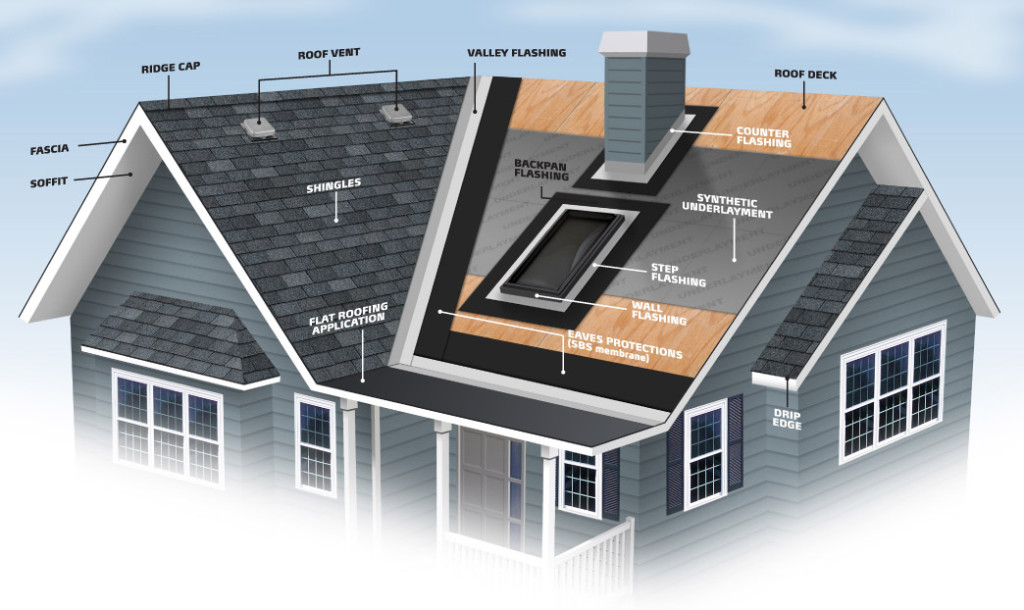 Rooftop problems are a frequent occurrence in many homes, and a thorough home inspection is essential to locating and correcting these problems prior to them developing into pricey repairs. Unfortunately, some roofing issues could be difficult to spot, necessitating a more thorough assessment by a home inspector to find them. In this post, we'll look at a few of the hidden roofing problems that a house inspection may uncover.
First, bad installation
Poor installation is one of the most prevalent hidden roofing problems. This issue frequently occurs when roof installation is carried out by untrained or unskilled professionals. Numerous problems, including inappropriate flashing, insufficient ventilation, and leaks, can result from poor installation. Uneven spacing, shingles that are not resting flat, and improperly sealed overlapped seams are a few indicators of bad installation. These problems can be detected, and a solution can be suggested, by an experienced house inspector.
2. Insufficient ventilation
Lack of adequate ventilation is another hidden roofing issue that may be discovered during a house inspection. A healthy roof requires adequate ventilation to remain in good condition. It aids in temperature control and moisture management, halting the development of mold and mildew. The roof may age, bend, and even rot prematurely if there is insufficient air. For example, corroded or clogged vents, moisture buildup, and symptoms of mold or mildew growth are all indications of inadequate ventilation that should be looked for by home inspectors.
3. Water damage

Another typical concealed roofing problem that can seriously harm a home is water damage. When roof leaks are not discovered right away, water damage frequently results. The roof deck, insulation, and even the home's walls and ceilings may become damaged as a result of these leaks. Some indications of water damage include stains on the ceiling, wallpaper or paint that is flaking, and the development of mold or mildew. These problems can be located with the aid of a thorough home inspection, and solutions can be provided by an experienced roofing contractor.
4. Poor maintenance
A roof needs to be maintained regularly to last a long time and be healthy. Lack of maintenance can cause a number of issues, including trash accumulation, clogged gutters, and cracked or missing shingles. These problems can result in water damage, inadequate ventilation, or even structural harm to the house. When inspecting a house, inspectors should be on the lookout for debris accumulation, missing or broken roofs, and clogged gutters as indicators of poor maintenance.
5. Problems with construction
Another hidden roofing issue that may be discovered during a house inspection is structural problems. Numerous causes, including subpar installation, aging, and severe weather, might cause these problems. Sagging or bowing of the roof deck, fissures in the house's foundation or walls, and unevenness in the roofline are a few indicators of structural problems. These problems, if not resolved, could seriously harm the house and necessitate expensive repairs.
6. Not enough flashing
A roof's flashing is an essential part because it helps stop water from leaking through the seams and joints. Water damage and other issues might result from the roof being penetrated by water due to insufficient flashing. When inspecting a home, inspectors should be on the lookout for indications of inadequate flashing, such as gaps between the flashing and the walls or roof, corroded flashing, or improperly sealed flashing.
7. Shingle issues
Another typical concealed roofing issue that can seriously harm a home is shingles. Over time, shingles may deteriorate or wear out, causing leaks, inadequate ventilation, and other issues. When inspecting a house, inspectors should be on the lookout for granules in the gutters or downspouts, cracked or missing shingles, curling or buckling shingles, and other shingle-related issues.
In conclusion, a disguised roofing issue could result in serious issues.
Leave a Comment